Sherco, Inc. provides many commercial and residential land survey options. Read about some of our most frequently requested services below.


Topographic Survey
A topographic survey is used to locate selected natural and man-made features necessary to determine horizontal and vertical spatial relations. The topographic map may show elevation contours, specifically located spot elevations, above- and below-ground improvements, vegetation and established benchmarks. These maps are typically used by engineers for the design of subdivisions, roads, watersheds and other infrastructure.


Acerage Survey
This is a boundary survey for which the primary purpose is to determine area. The resulting area computations may be used to calculate a sales price or a zoning classification, for example. This type of survey may also be necessary to locate a pre-defined parcel that has been described by area (i.e. "…the east five acres of the northeast quarter…").


Mortgage Survey
These are some of our most commonly requested surveys. Mortgage surveys are required for real estate transactions involving a new loan, and are requested by title companies or lending institutions. This type of survey will show boundary information, as well as any buildings or structures on the property. Title companies and lenders request these surveys to be sure that there are no encroachments or zoning / code violations which would cloud the title to a property and otherwise prevent the property transfer.


Boundary Survey
This survey is used to establish the boundaries, or any single one of them, of a parcel of land based on the legal description and location on the ground. All changes in direction of the boundary are marked with permanent (or semi-permanent) monumentation that is found and verified, or set using a capped iron rod or concrete monument. The results of a survey will be presented to the client in the form of a map which shows a comparison between legal description data and actual field measurements. This map also shows the type of monuments set or found, improvements along the boundaries (which may indicate encroachments across the lines), easements, areas of ingress/egress and other information that may affect the parcel. Interior improvements are normally located and shown on the map unless the client requests otherwise or the parcel is vacant.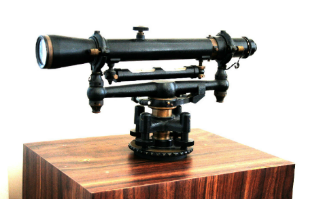 ALTA / ACSM Land Title Survey
This type of survey, jointly established by the American Land Title Association (ALTA) and the American Congress on Surveying and Mapping (ACSM), is normally ordered by title companies, lenders and corporations involved in commercial real estate transactions. Different from Florida's "Minimum Technical Standards", the standards to be used while performing an ALTA survey are defined by the client and vary as to scope and content, depending upon the intended use of the map.



Record (As-Built) Survey
This is a survey performed to obtain horizontal and/or vertical measurements so that constructed improvements can be compared to the designed values. Some of the uses for this survey may show whether a building foundation has been set to the proper grade and lies within the prescribed setbacks, or if a parking lot will drain storm water as intended.


Construction Layout
Construction surveying provides for the pre-construction calculations and layout of horizontal and/or vertical points to be used by the contractor for the placement of buildings, roads, retention areas, landscaping, irrigation or any other above- or below-ground infrastructure to be built.


Elevation Certificate (for flood insurance)
The main purpose for this type of survey is to show the relationship between the elevations of a particular building and the Base Flood Elevation (BFE) as determined by the Federal Emergency Management Agency (FEMA). This certificate is required to obtain flood insurance and aids the insurance company in establishing the client's insurance premium. Together with the elevation data, the certificate contains additional information such as latitude and longitude, type of building construction, flood zone determination and photographs of the building. There is no map of the survey provided with the certificate.





Land Planning Services
Services involved with spatial planning and urban development. May involve Platting.


Platting
When a client wishes to subdivide his or her parcel into three or more lots, a plat is required to be filed with the county public records department. A survey of the parent tract will be performed, from which the smaller lots can be described and monumented. The resultant subdivision will be named by the client and a plat will be filed showing the new parcels, monuments, geometry, easements, rights of way and any other matters affecting the new lots. Subsequent to governmental approvals, the plat will be assigned a plat book and page number for use in further identifying each individual lot.


Specific Purpose Survey
Recently, we were contacted by a local Airport Authority to measure the height of utility poles, power lines and large trees lying within a prescribed area at each end of the runway. The survey data was used to ensure Federal Aviation Authority (FAA) compliance and to obtain a grant for expansion and construction at the airport. This is just one example of a Specific Purpose Survey which is generally defined as a survey whose purpose doesn't fall into any of the above categories. There are endless reasons why a client may need this type of survey.


Sherco, Inc. also provides surveying services for Land Planning, Site Plans, Legal Description Sketches, Route and Rights of Way, Proximity Surveys, Hydrographic, Volumetric (quantity), Geodetic, Photogrammetric Control Points and several other types of surveying disciplines. If you need it and don't see it here, please contact us to discuss your needs. We work closely with engineers, architects,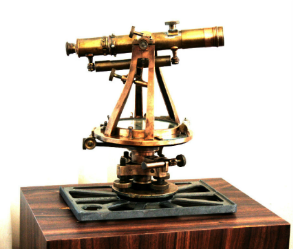 photogrammetrists and other professionals who are willing to assist us in providing a potential client with a total "Field-to-Finish" project. No project is too large or small for Sherco.